Protection of collections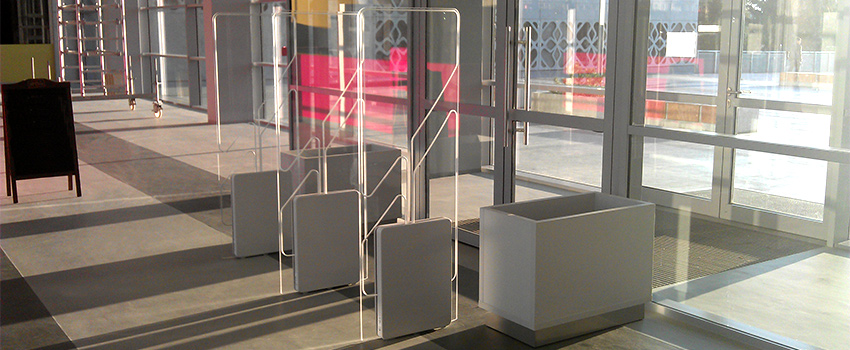 Library collections available to users in free access areas are vulnerable to theft. This unique space is designed especially for the convenience of the user and the access to library resources enables the unassisted borrowing and return of publications. Collections provided in this way must be effectively protected against unauthorized removal of items.
Libraries that make their resources available under free access can protect against unauthorized removal of items by using advanced anti-theft systems. The RFID library tags affixed to the books to store information about them are also used to secure them against theft. When a book with active protection is transported between the anti-theft antennas it raises the alarm, and notifies the library staff by acoustic and light signals. The anti-theft system also transmits a message about the publication which triggered the alarm to the librarian system. Optionally, it is also possible to lock the access door. ALPHA safety boxes with affixed RFID library tags work in the same way; they can be used to store publications on CD, DVD or Blu-ray.
ARFIDO also offers protection devices and tags that operate based on electromagnetic (EM) technology. However, they are a much less effective alternative to radio solutions (RFID).