RFID borrowing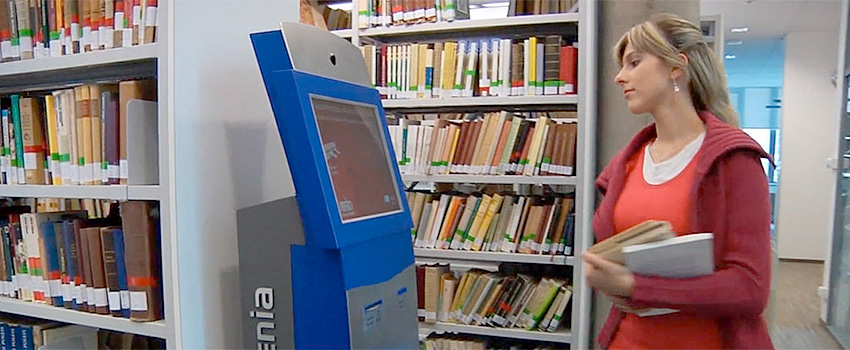 In many libraries using RFID solutions, the users may access those collections made available under the so-called free access system. They can freely search through the library resources and select items they wish to borrow. The borrowing process itself is simple and friendly for both librarians and readers. Selected items can be borrowed independently by using a dedicated self-check system or the librarian system.
The library system recognises each user by their personal library card, and recognises books based on information on a programmed RFID library tag. Then it assigns the book user to its account, and a confirmation is printed at the end of the borrowing process.
Library users with disabilities can also successfully borrow books on their own through the use of a system that features an adjustable table height system and changeable screen display mode.